In india Maharishi Ji has established large number of educational and charitable Organizations. These organizations are mainly engaged in introducing holistic approach of Maharishi Vedic Science in present mainstream of education system. Maharishi's system of Consciousness based Education-Self based-The Atma based-Ved Vigyan based-Unifield Field Based integrated System of Ideal Education has been introduced world wide nearly about fifty years ago; it has been tesed and scientifically validated repeatedly.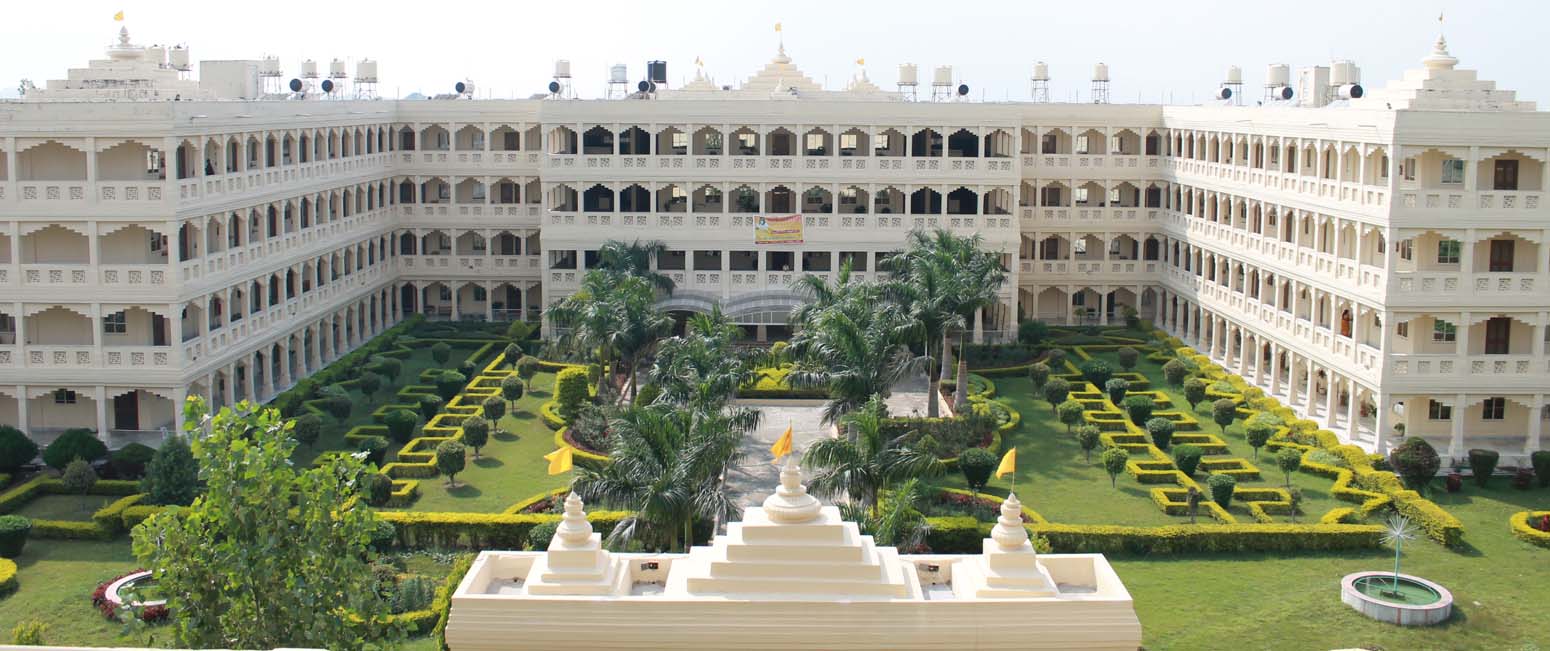 Maharishi Shiksha Sansthan is one of such premier educational institutions founded by Maharishi Ji, which has many projects under its auspices.
Maharishi Shiksha Sansthan, a registered society is presently running 154 Maharishi Vidya Mandir Schools in 15 states with about 100000 students and about 6500 teaching, administrative and support staff has proven its importance in Indian society for last 32 years. Keeping in view the local requirement, schools are functional from KG to 12th standard. 93 branches are affiliated with CBSE, New Delhi and rests are affiliated with respective State School Education Boards.
Maharishi Shiksha Sansthan is one of such premier educational institutions founded by His Holiness Maharishi Mahesh Yogi Ji, which has many projects under its auspices.
Scientific discoveries have shown that the potential of every child is infinite, the educational approach of Maharishi Vidya Mandir is to develop the full brain potential by enlivening consciounes, the most fundamental field of everyone's life through the knowledge and experience of Maharishi's Vedic Science. With Maharishi's System of Education, the students gain a natural orderliness and coherence; they become more receptive to knowledge; they exhibit greater alertness; and they radiate bliss and friendliness to their classmates and their teachers.
Maharishi Shiksha Sansthan has also established 6 Maharishi Kids Home, to inculcate Indian Sanskaras.
MSS is sponsoring body of Maharishi University of Management and Technology, Bilaspur, Chhattisgarh.
Website URL : www.mumt.com
MSS operates for Branches of Maharishi Institute of Management at Bengaluru, Bhopal and Indore offering number of Management, Computer Science, Arts, Commerce and Education.
Website URL : www.maharishiinstituteofmanagement.com
MSS runs four Colleges offering education courses at Panna.
Maharishi Shiksha Sansthan's Health Department manages Maharishi Vedic Health Centre at Berasia Road, Bhopal, a government approved 50 bed Ayurveda and Yoga hospital offering Vedic Panchkarma and treatment for various chronic diseases.
We are pleased to introduce Maharishi Bliss Residency (महर्षि आनन्द निकेतन) a luxurious residential place for senior living, a quiet and peaceful place situated in the tranquil location of Bhojpur, in the vicinity of historic Bhojeshwar Temple of Lord Shiva. MBR is surrounded by abundant open green fields with pollution free-air whispering all-over. Apart from senior living a finest place for corporate programmes like: Seminars, Conferences, Skill Development Trainings, Dealer Meets, Board Meetings, where after or before your work you have an opportunity for your health rejuvenation by Panchkarma, Transcendental Meditation and Yoga. Simultaneously you can enjoy the scenic beauty in and around Bhopal with your friends and family. You can choose sites/travel destinations from our tailor made programmes with the help of our travel desk.
Department of Maharishi Vedic Science offers various courses in Vedic disciplines such as Vedic Science, Veda, Ayurveda, Gandharva Ved, Jyotish, Sthapatya Ved-Vastu Vidya, Puruan, Itihas, Upnishads etc.